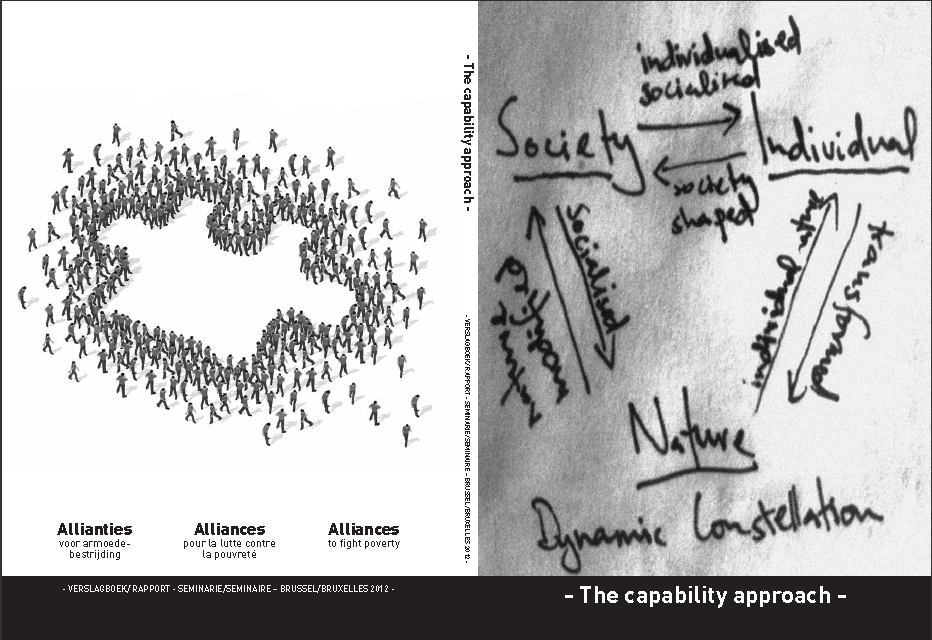 The Capability Approach is an innovative and practical theory that enables people and society. It forms also a bridge between different political ideologies: a bridge between social christian, socialist and social liberal ideas.
To explore the CA we organised a seminar about the potentialities of the CA for a fight against poverty and social inequality. From this seminar you find here the reprt book.The theme of the book is "the capability approach and inequality".
This is a rather unique publication. Because the capability appraoch is not very much a hot issue in Belgium. Whith this publication we think we can proof that the CA can inspire us. You find in this book a lot of new thinking and reports of new research.
To celebrate this book we organised a seminar where we Ingrid Robeyns from the Erasmus University of Rotterdam to say something about CA and the social inequalities:" the contribution of the capability approach in the struggles against social inequalities"
Her presentation is held in english: 
We asked also Jean De Munck from the University of Louvain to discuss the importance of the capability approach for social movements. His presentation in english can you download here "Capability Approach and Social Movements"
He held his presentation in french:
After this presentation Michel Debruyne from ACW gave an introduction to the book (in dutch and french):
After these two presentations the authors talked about their work and their new findings about the CA.
This discussion is in dutch and french:
We hope that this inspiring work can help you to build a better world.